Location contributes an immense amount to how we grow up, develop and feel in the world. It shapes culture, behavior and preferences for everyone, everywhere. Although we don't necessarily choose where we grow up, we carry the lessons learned from those places throughout our entire lives. As we travel and explore the world, we see how different people communicate and live their lives - it opens our minds to things that we never thought were possible. As travel has been limited during the current era, we have felt more deeply the importance of our own homes and craved to get out into the world again and experience other places. All this to say, location plays a significant role in our lives.

Souvenirs are physical objects that often represent places or memories but often fall short of encapsulating the essence of a location. The prompt was to elevate the souvenir through storytelling, process, materiality etc. How can the souvenir be rethought, simplified or enhanced?

Please enjoy our presentation of the Souvenir Shop.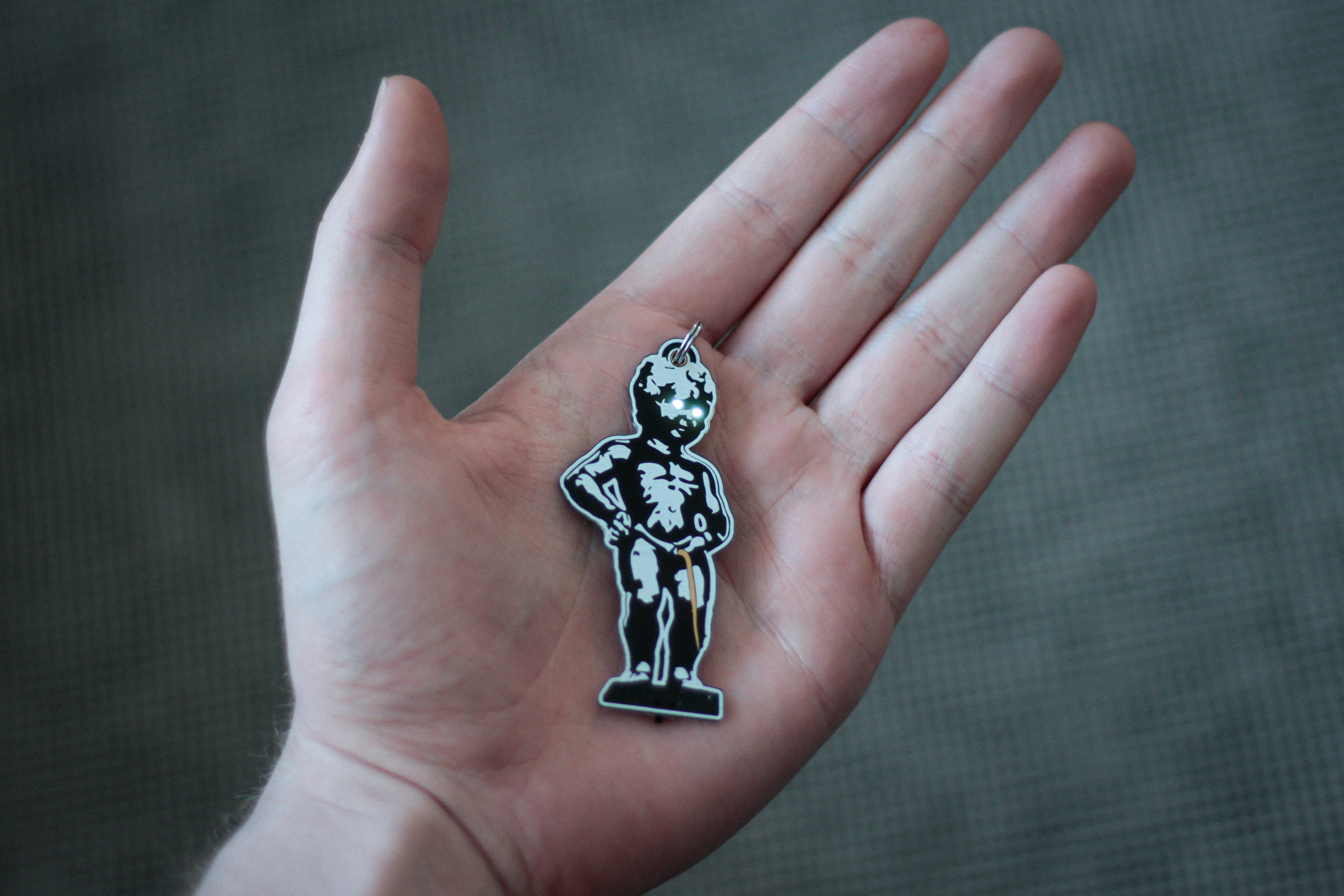 By the time I graduated high school, my family had moved between five different countries. There was often little opportunity to create a lasting bond with these places, as we never lived there more than two years. However, the time that my family spent in a Dutch-speaking suburb of Brussels, Belgium was a very formative experience in my life.

Behind waffles and chocolate, Manneken Pis is one of the many iconic symbols of Belgium. The 15th century statue of a urinating boy was onced used as a drinking fountain, but now serves as a monument to the unique spirit of the Belgian people. The statue is regularly dressed in various costumes during events in the city, and on occasion the fountain is hooked up to a keg of beer.

To create my souvenir, I took inspiration from some of the amazing and often irreverent PCB artwork that has started to adorn small batch electronics projects. The souvenir utilizes four layers of the circuit board (fiberglass substrate, gold-plated copper, black solder mask, and white silkscreen) to add artwork. The board is powered by a replaceable coin cell battery, and a switch on the bottom of the souvenir turns on LEDs which illuminate the eyes. A small hole at the top can serve as an attachment point for a keychain or ornament hook.